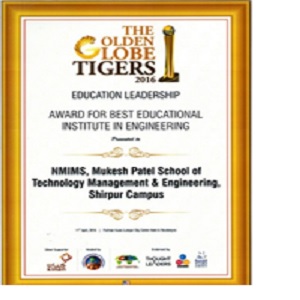 MPSTME, Shirpur Campus has been awarded The Golden Globe Tigers 2016 Education Leadership Award for Best Educational Institute in Engineering at Kuala Lumpur, Malaysia.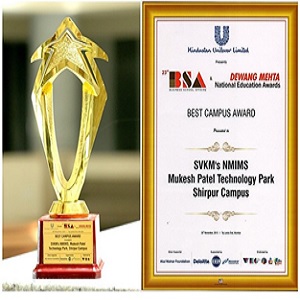 Mukesh Patel Technology Park, Shirpur Campus has been awarded Best Educational Campus Trophy during Devang Mehta National Education Award ceremony.
MPSTME is ranked 1st in Outstanding Engineering College of Excellence in India as per Competition Success Review(CSR)-Global Human Resources Development Center(GHRDC) Engineering College Survey.
---
MPSTME is ranked 8th Top Private Engineering College, West Zone in India and ranked 51st in Top 99 Private Engineering colleges in India as per the Week Engineering Survey.