Report on AUVSI SUAS competition 2017
The AUVSI-SUAS (Association for Unmanned Vehicle Systems International - Student Unmanned Aerial Systems) competition, held every year in Maryland, was attended by 54 groups of students and high school students from eight countries - The United States, Germany, India, Turkey, Poland, Canada, Israel and Romania. This year the competition focused on the search and rescue of a missing traveler, and the planes that were built had to carry an autonomous air patrol system that could identify objects, avoid obstacles and more. The dates of the competition were 14-16 June 2017. Team UAS NMIMS, a group of 6 students leaded by Akash Agrawal from Department of Computer Science & IT, MPSTME participated in this competition.
Team UAS-NMIMS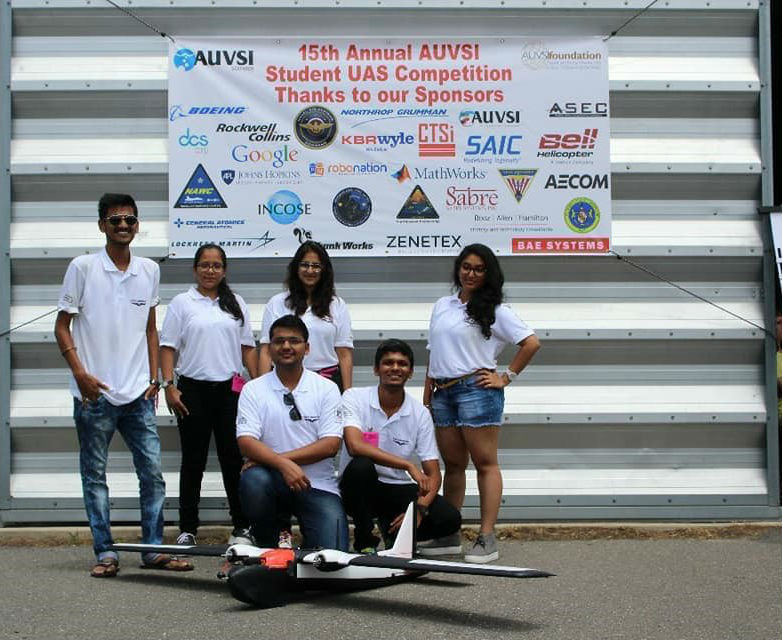 From the competition briefing during check in orientation, we found out that the competition this year has 54 teams flying! This is significantly more than the 24 teams that were present last year; a truly daunting challenge indeed. We also received the feedback for our journal paper and our Flight Readiness Review Video, and it was better than the last year. This has only made our team even more pumped up and raring for the competition. Compared to last year, where we were given our flight order; this year, we got to choose our order to fly. We had decided to fly on 37th place so that we can get ample of time to prepare our aircraft as team were facing lots of problem due to interference and interop sub system.
On the Flight day, We left the hotel and arrived on site at around 9 am. We were not sure what time we would be flying so we made sure we were there in the morning. When we got there, we saw that our flight time would be happening later during the day probably last one to fly.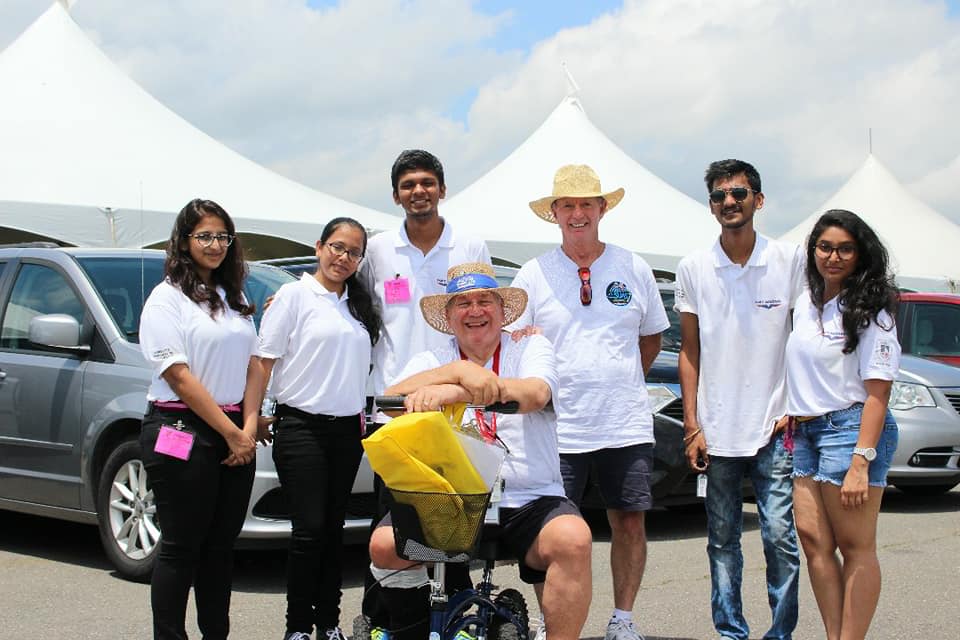 Once our flight time came, we loaded our equipment for the flight onto the cart and were shipped off towards the flight area. When we arrived at the pits, we were given 20 minutes to set up our equipment but due to camera problem team called out Time OUT which gave them extra 15 minutes to setup the things. Once we were on mission clock we had interference problem. Our mission time was clicking and team was trying to fix it up . After 13 minutes 12 seconds we were able to overcome the problem. Once we were ready we took off and we completed our mission in just perfect time and our landing was perfect, which also got special mention by judges too. We were happy with our commitment and performance.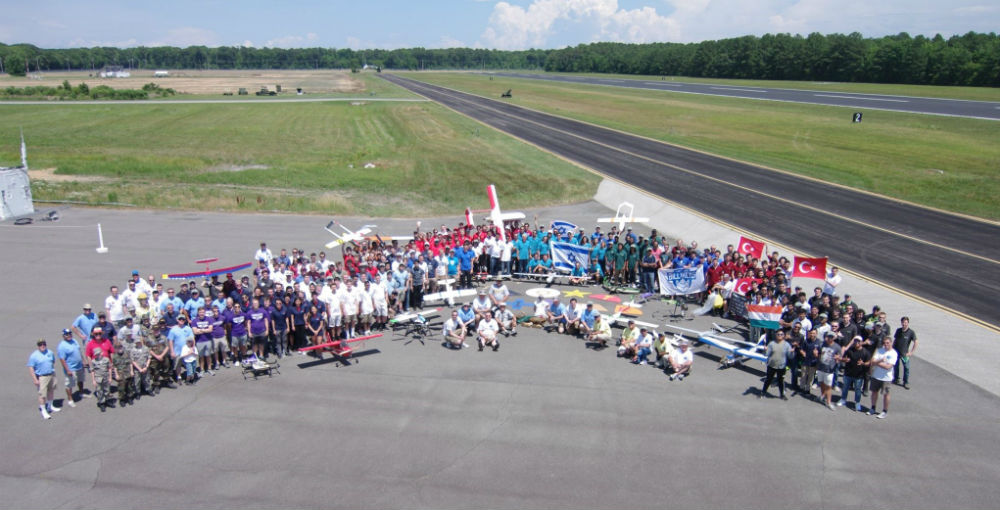 We finished 32nd overall for the Competition, with the following breakout:
 Journal– 28th Oral – 43rd Mission – 28th
We know that we need to work hard and get the quality equipment for next year competition. We came to know our weakness and will try to improve so that we can perform better. We are thankful to our advisor Prof. Dr. Nitin Choubey sir and Prof. Sachin Chavan sir for their guidance and all the possible help from their end.
We are also thankful to college management for allowing and supporting us for the competition.
or can mail the team at uav.nmims@gmail.com